Cartier Watches for 2023
February 5th, 2023
Cartier is an iconic designer brand hailing from France. Since 1847, they have been preeminent creators of fine accessories, including timeless innovations like the tank case. Once called the "jeweler of kings and king of jewelers," they have long-standing relationships with royalty and other prominent figures throughout history. For Cartier, 2023 is sure to be an exciting year. Recent successes have allowed them to offer a more rich and more diverse selection than ever. Included are new pieces exhibiting fantastic artistry and creativity. Find something beautiful by Cartier in 2023.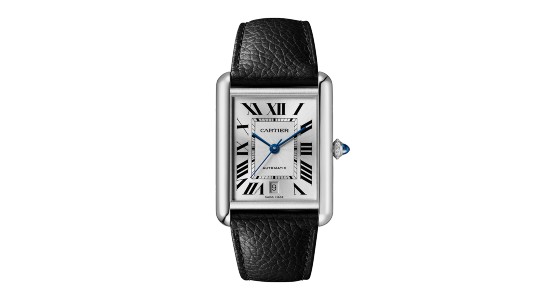 Monochromatic Chic
Minimalism is always fashionable. Easy to pair with any outfit, minimalist pieces exhibit an enchanting, understated aesthetic. Cartier offers plenty of sleek timepieces, some sporting a vibrant but stately style. The Tank Must collection is truly fantastic, containing watches with Cartier's signature tank-shaped case plus an attractive stainless steel dial with black lettering and a matching black strap.
Spectacular Glamor
Cartier is passionate about gemstones, imbuing some watches with plenty of colorful jewels. The Pasha de Cartier collection is a vivid, colorful line of ladies' timepieces evoking a luxurious and radiant chic. Brilliant diamonds, charming silhouettes, and colorful leather straps ensure unique and unmistakable accessories. This marvelous 18k rose gold and diamond watch has a purple strap paired perfectly with a rose gold case imbued with diamonds on the crown.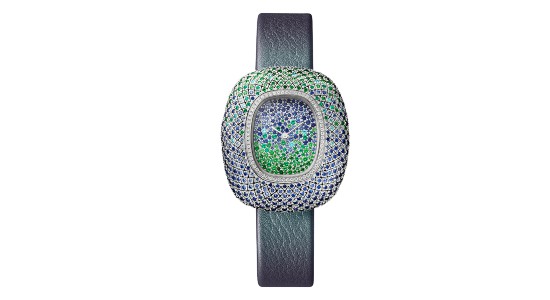 Unique Vibrance
This French designer is well known for their tradition of innovation. The tradition continues to this day, as shown in the illustrious Coussin de Cartier line. Most watches in this collection have a rounded square-like silhouette, but a few have large cushioned shapes. Cartier imbues many of these watches with colorful gems. This gemstones and diamond watch is one-of-a-kind. It features a trove of sapphires, diamonds, tourmaline, tsavorites, and emeralds to create a distinctive canvas guaranteed to delight anyone lucky enough to see it.
Unusual Elegance
The Tank Chinoise collection is one of Cartier's newest lines and offers a wide array of stylish and distinctive pieces. Dazzling geometry and exceptional shapes await anyone who appreciates these fine timepieces. One particularly enticing watch is this yellow gold and skeleton dial watch. Its dial has a mesmerizing, swirl-like design, obscuring a window into the watch's intricate machinery. The alligator leather strap, available in black or red, complements the case's warm gold hue. It's the perfect timepiece for anyone who desires a thrilling and eccentric accessory.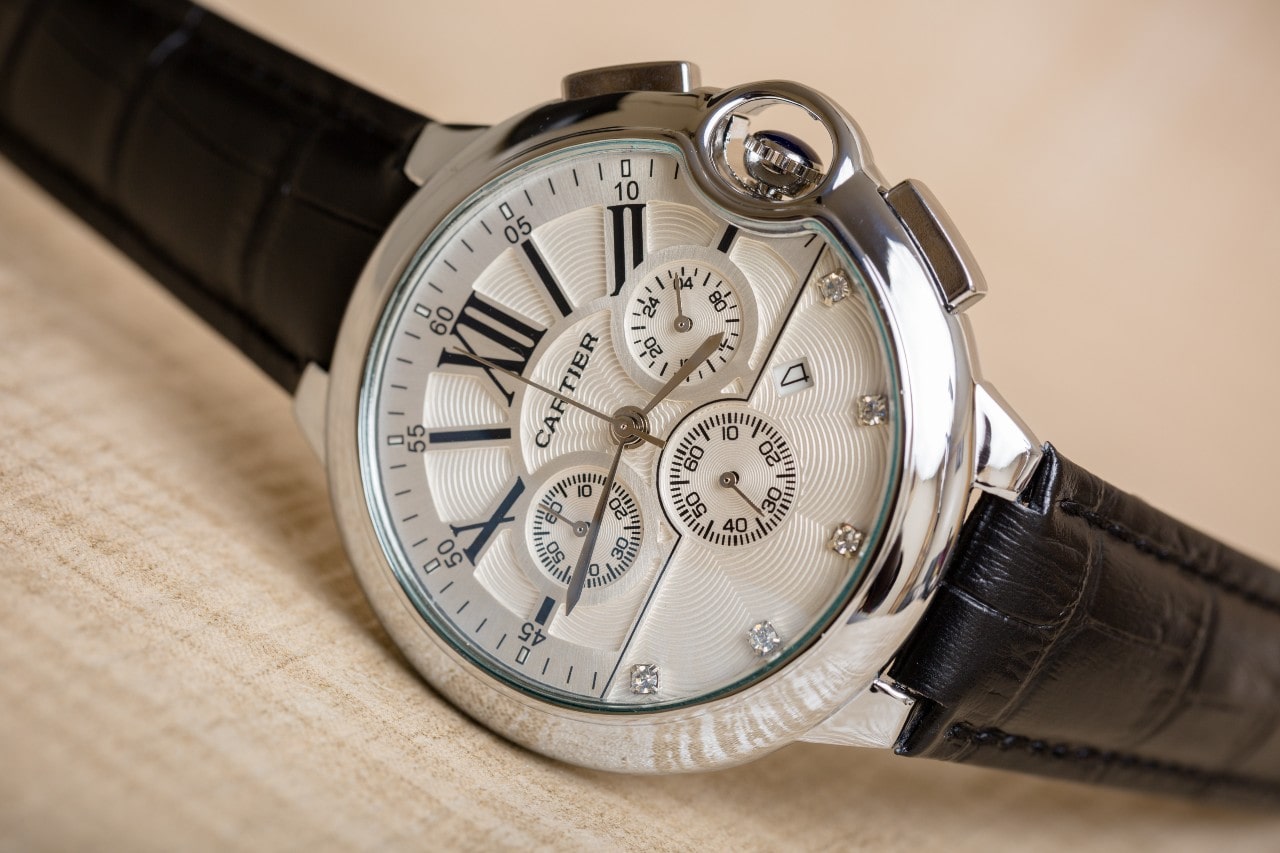 Find Cartier and Other Designers at Hing Wa Lee Jewelers
At Hing Wa Lee, we offer only the most luxurious and attractive designer watches. Our mission is to provide Los Angeles with the finest, highest-quality timepieces and accessories from our San Gabriel and Walnut watch stores. You're sure to find something marvelous at our immaculate, European-style stores. Reserve an appointment with us today for an experienced and extensive guide through our vast and superb selection of today's most desirable watches. Email us at Info@HWLJewelers.com to learn more or call one of our showrooms to speak directly with a staff member.