Dazzling Women's Watches by Chopard
October 5th, 2023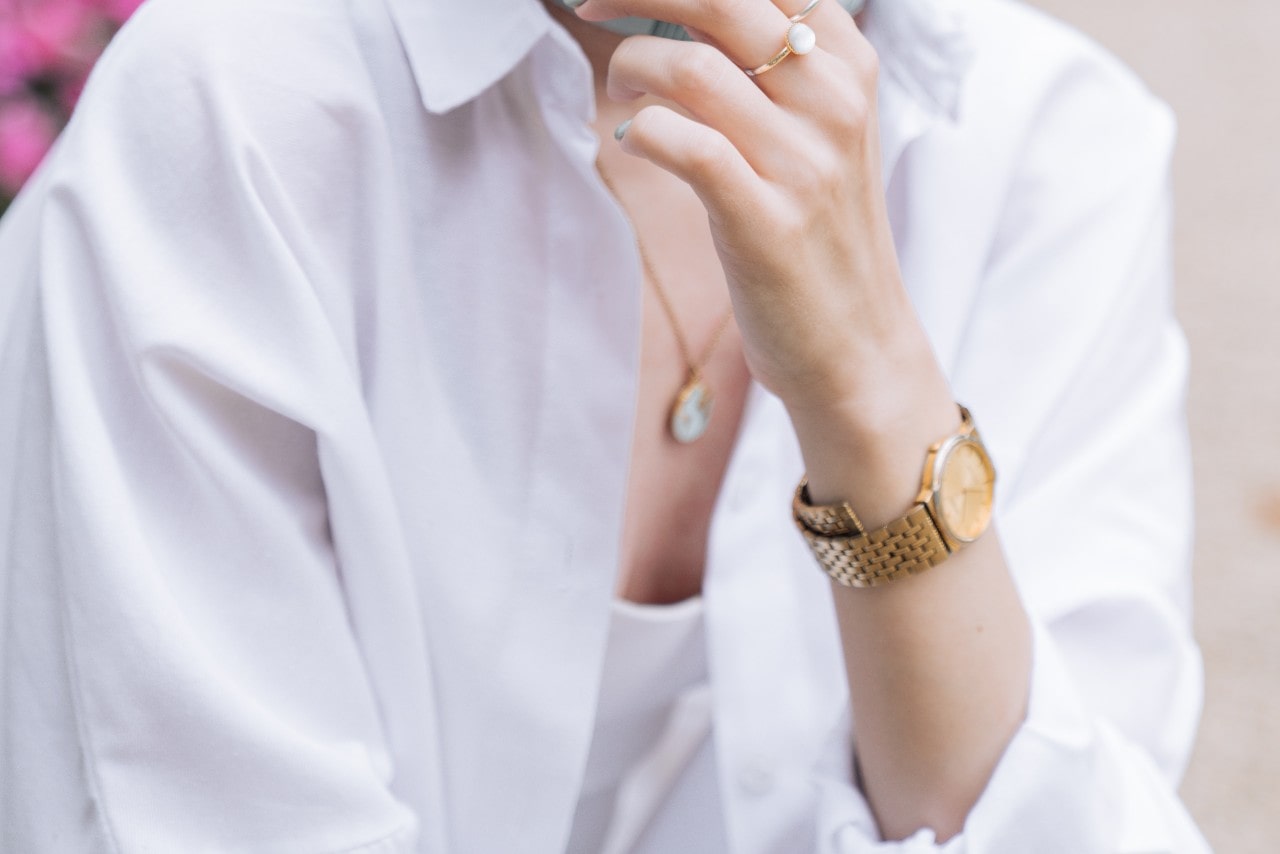 In the world of luxury and precision, Hing Wa Lee Jewelers stands as a beacon of dedication and passion. With an unwavering commitment to excellence, our legacy is built upon a deep-rooted love for artistry and craftsmanship. Every piece in our collection is carefully curated, mirroring our high standards and ensuring that only the finest adornments grace our showcases. It is with immense pride, then, that we present an exquisite selection of women's watches by the esteemed watchmaker, Chopard. A brand renowned for its universal elegance and unmatched precision, Chopard grasps the fundamentals of beauty and innovation in every timepiece.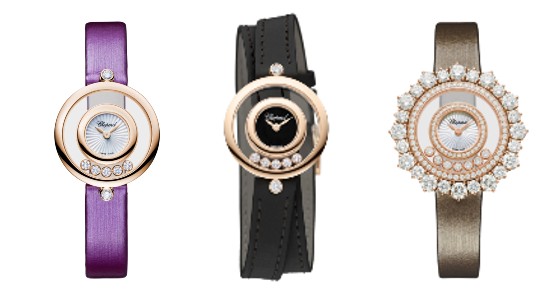 Happy Diamond
A true testament to Chopard's dedication to luxury, craftsmanship, and innovation, the Happy Diamonds collection stands out in the world of horology. Specifically designed for women, these watches achieve a blend of elegance and whimsy, bridging the gap between contemporary flair and absolute beauty. What truly sets these watches apart are the free-moving diamonds. Dancing gracefully between two sapphire crystals, these diamonds come alive, creating a spellbinding interplay of light with every wrist movement.
Set against dials crafted from mother-of-pearl or enhanced with intricate guilloché patterns, the playful diamonds find an exquisite stage. The watch cases, meticulously fashioned in 18k gold or stainless steel, may also boast further embellishments, such as additional gemstones or diamonds, reinforcing their luxurious aura. Paired with slender bracelets of satin, leather, or metal, the watches ensure comfort without compromising on style. With each detail finely tuned, the Happy Diamonds collection is more than just timekeepers—they are wearable masterpieces.
Happy Sport
Blending sportiness with luxury, Chopard offers an outstanding range through its Happy Sport collection. These watches for women are a harmonious combination of elegance and versatility, resonating with those who appreciate both functionality and style. Distinctively, the Happy Sport watches continue the brand's tradition of featuring free-moving diamonds. But here, they glide over dials that often carry a more contemporary and dynamic design, making them perfectly suited for both formal events and casual outings.
The cases are robust yet sophisticated, available in a spectrum of materials ranging from stainless steel to rose gold. Some versions come adorned with a bezel generously set with diamonds, further elevating the watch's luxurious appeal. The interchangeable straps, in materials like leather, rubber, or metal, allow wearers to customize their look. Through these design elements, the Happy Sport collection manifests Chopard's commitment to marrying artistry with utility, giving modern women a watch that's both practical and stunningly beautiful.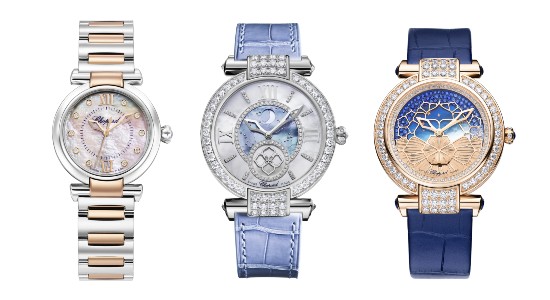 Imperiale
Drawing inspiration from the grandeur of ancient empires, Chopard has crafted a line of timepieces that evoke regal elegance. The Imperiale collection for women is characterized by its refined details and impeccable craftsmanship. At first glance, one is immediately drawn to the distinct lug designs, reminiscent of the traditional columns seen in classical architecture. These lugs, often ornamented with precious stones, lend the watch a majestic aura.
The dial itself is a marvel, with intricately designed hands that resemble the tapered daggers of yesteryears, and hour markers that mirror the majestic motifs of imperial epochs. Depending on the variant, dials might be graced with mother-of-pearl, guilloché patterns, or even delicate embroidery. The crowns, often set with a luminous amethyst or sapphire, are a nod to the royal scepters. Through the Imperiale collection, Chopard captures the essence of royalty and offers it in a timepiece, making each watch a symbol of majesty and refinement.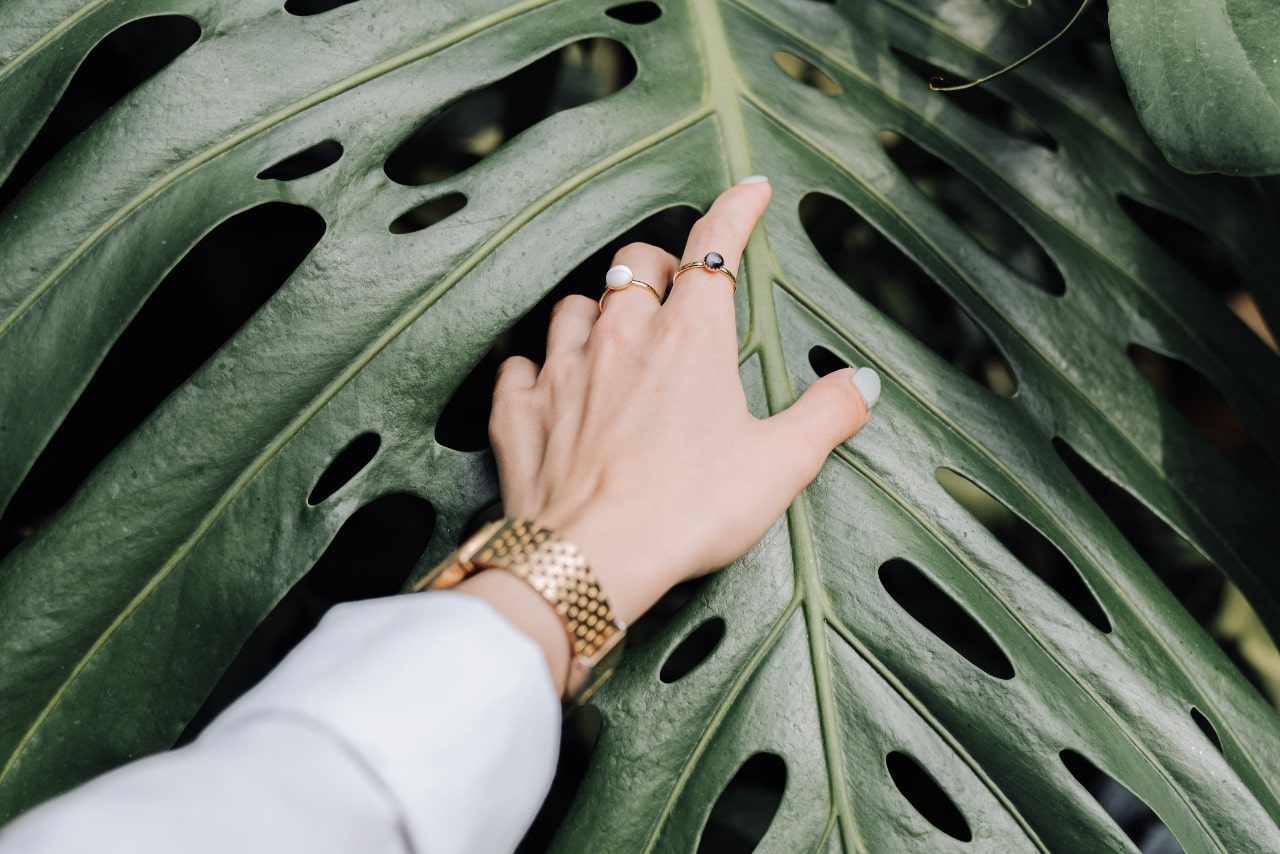 Shop Ladies Watches by Chopard at Hing Wa Lee Jewelers.
For those seeking the pinnacle of horological elegance, Hing Wa Lee Jewelers invites you to explore a curated collection of ladies' watches by illustrious brands, such as Chopard. With a legacy rooted in offering only the finest, our Walnut and San Gabriel, California jewelry stores stand as landmarks for those with discerning tastes. Discover timepieces that are more than just instruments of time, but expressions of artistry and luxury. To experience our collection firsthand and benefit from our experts' insights, we warmly encourage you to request an appointment for a personalized consultation with one of our dedicated team members.