Designer Spotlight: Girard-Perregaux
July 15th, 2023
Discover the extraordinary world of Girard-Perregaux watches at Hing Wa Lee Jewelers. As purveyors of luxury timepieces, we are proud to showcase the superb craftsmanship and universal elegance of Girard-Perregaux. Each watch is a testament to precision engineering and thorough attention to detail, combining traditional Swiss horology with innovative design elements. From the iconic Three Bridges collection to the sophisticated Laureato and vintage-inspired Vintage 1945, our selection offers a range of styles to suit every discerning watch enthusiast. Visit our showroom to experience the unparalleled beauty and craftsmanship of Girard-Perregaux watches, and let us assist you in finding the perfect timepiece that reflects your unique style and refined taste.
About Girard-Perregaux
Girard-Perregaux stands as a distinguished name in the world of luxury watchmaking. With a heritage that spans over two centuries, Girard-Perregaux has established itself as a beacon of horological excellence. Each timepiece is a testament to the brand's unwavering commitment to precision, innovation, and artistic craftsmanship. From the historical Vintage 1945 design to the most intricate and subtle details, Girard-Perregaux watches exhibit a harmonious blend of technical prowess and aesthetic beauty. With a diverse range of collections that speak to different tastes and preferences, Girard-Perregaux continues to entrance watch enthusiasts around the globe, offering a timeless and sophisticated statement on the wrist.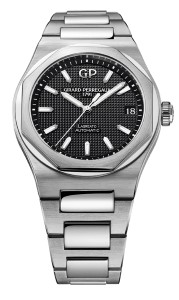 Men's Laureato Watch
The Laureato watch for men by Girard-Perregaux represents the epitome of modern elegance and refined sportiness. With its distinctive octagonal bezel and integrated bracelet, the Laureato carries a strong and confident presence on the wrist. Crafted with absolute attention to detail, it boasts a fine balance between form and function. The collection offers a variety of dial colors, materials, and complications, including chronograph and tourbillon models, catering to the preferences of discerning individuals. With its legendary design, premium craftsmanship, and impressive mechanical movements, the Girard-Perregaux Laureato stands as a symbol of cultivated style and horological excellence, making it a coveted choice for watch connoisseurs.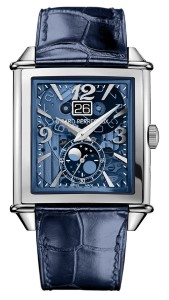 Women's Vintage 1945 Watch
Evoking delicate beauty and feminine grace, the Girard-Perregaux Vintage 1945 women's watch reflects the essence of Art Deco elegance. Paying homage to the brand's illustrious heritage while embracing contemporary elements, this collection showcases a distinctive rectangular case, gracefully curved lines, and complex details. The Vintage 1945 watch radiates culture and charm, boasting balanced proportions that accentuate its refined magnetism. With a variety of materials and dial designs, including mother-of-pearl and dazzling diamond accents, it offers a luxurious and adaptable accessory for the discerning woman. Lovingly crafted with Girard-Perregaux's unwavering commitment to precision and artistry, the Vintage 1945 stands as an enduring symbol of aesthetics and refined craftsmanship.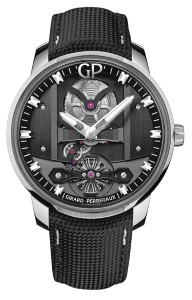 Men's Bridges Watch
The exceptional Girard-Perregaux Bridges watch for men stands as a true exemplar of the brand's mastery of horological expertise and inventive design. Drawing inspiration from iconic architectural bridges, this collection eloquently showcases the artistry of exposed bridges, granting a mesmerizing glimpse into the intricate movement within. The Bridges watch boasts a contemporary and open-worked dial, inviting an enchanting interplay of gears and mechanisms. Crafted with exacting attention to detail, it seamlessly harmonizes technical mastery with aesthetic beauty. With a range of models and complications available, including the exquisite tourbillon and fascinating minute repeater, the Bridges watch guarantees an unprecedented timekeeping experience for the refined gentleman who values the perfect fusion of tradition and contemporary design.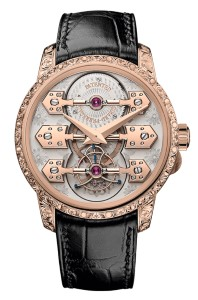 Women's La Esmeralda Watch
Girard-Perregaux's La Esmeralda watch for women is a stunning masterpiece that exudes timeless elegance and exceptional craftsmanship. Named after the famous pocket watch that won the prestigious gold medal at the Paris Universal Exhibition in 1889, this collection pays homage to the brand's rich heritage. The La Esmeralda showcases a mesmerizing tourbillon movement, beautifully framed by a round or tonneau-shaped case adorned with brilliant diamonds. Its intricate dial features a delicate guilloché pattern and elegant hands, achieving a unique blend of beauty and precision. With its beautiful design and impeccable attention to detail, the La Esmeralda watch stands as evidence of Girard-Perregaux's legacy of excellence.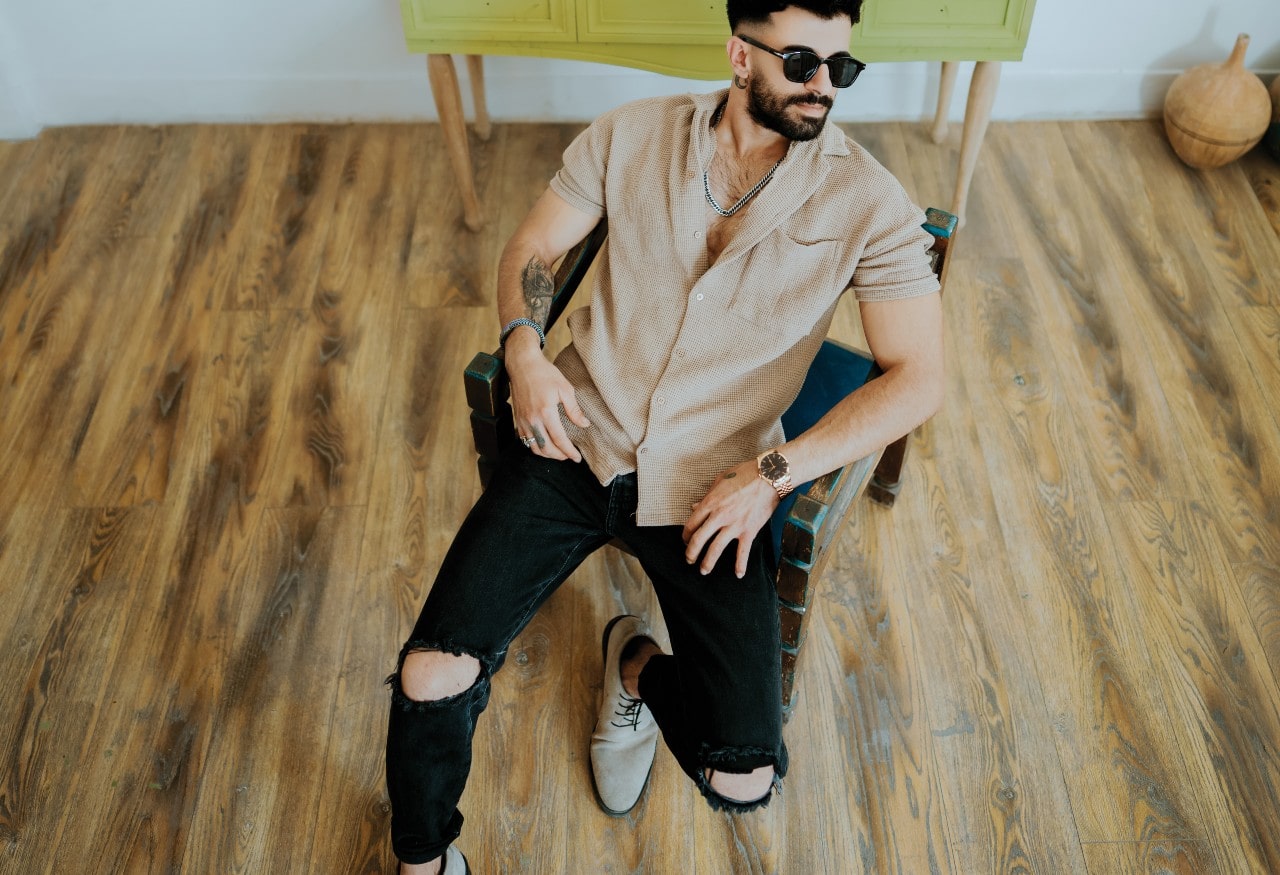 Shop Girard-Perregaux Watches at Hing Wa Lee Jewelers
At Hing Wa Lee Jewelers, are proud to be the premier destination for Girard-Perregaux watches for both men and women. With our commitment to exceptional quality and exquisite timepieces, we offer a curated selection of Girard-Perregaux watches that capture the essence of luxury and craftsmanship. Our knowledgeable and passionate team is dedicated to providing a personalized and unforgettable shopping experience. We warmly invite you to contact us or visit our San Gabriel and Walnut, CA locations, where you can explore the consistent elegance and innovative designs of Girard-Perregaux watches. Discover the perfect timepiece that reflects your unique style and celebrates the artistry of horology at Hing Wa Lee Jewelers.