Luxury Watch Guide: How to Choose A Watch for Your Wrist Size
October 25th, 2021
Although there are so many incredibly designed luxury watches on the market, unfortunately, not all of them will look their best on your wrist. Knowing your wrist size and what shapes will look best on you is an essential part of purchasing a designer timepiece. Follow our guide to ensure your next watch matches your style and your wrist.
Consider Your Wrist Size
Determining your wrist size is a critical step in finding the right and proportionate piece for you. Thin, slender, medium and thick wrist sizes each require a different size and, sometimes, style of timepiece to complement your body.
How to Measure Your Wrist In 4 Easy Steps
Measuring your wrist is one of the first things you should do before you start shopping for that new piece.
Here is how you can easily get an accurate measurement:
Get a flexible measuring tape, string, or any other pliable material that sits flush with your skin.
Wrap the material around the part of the wrist that you would normally place your watch band, typically right below the wrist bone.
If you are not using a measuring tape, mark the length of the material from one point to the other where they meet with a pen or marker.
Unwrap the material and place it next to a ruler to get an accurate measurement.
Depending on your measurements, you will fall into one of the following four categories. This label will assist you in quickly finding the best fit when shopping for watches:
Thin: 14-16 cm
Slender: 16-17 cm
Medium: 17-18 cm
Thick: 18+ cm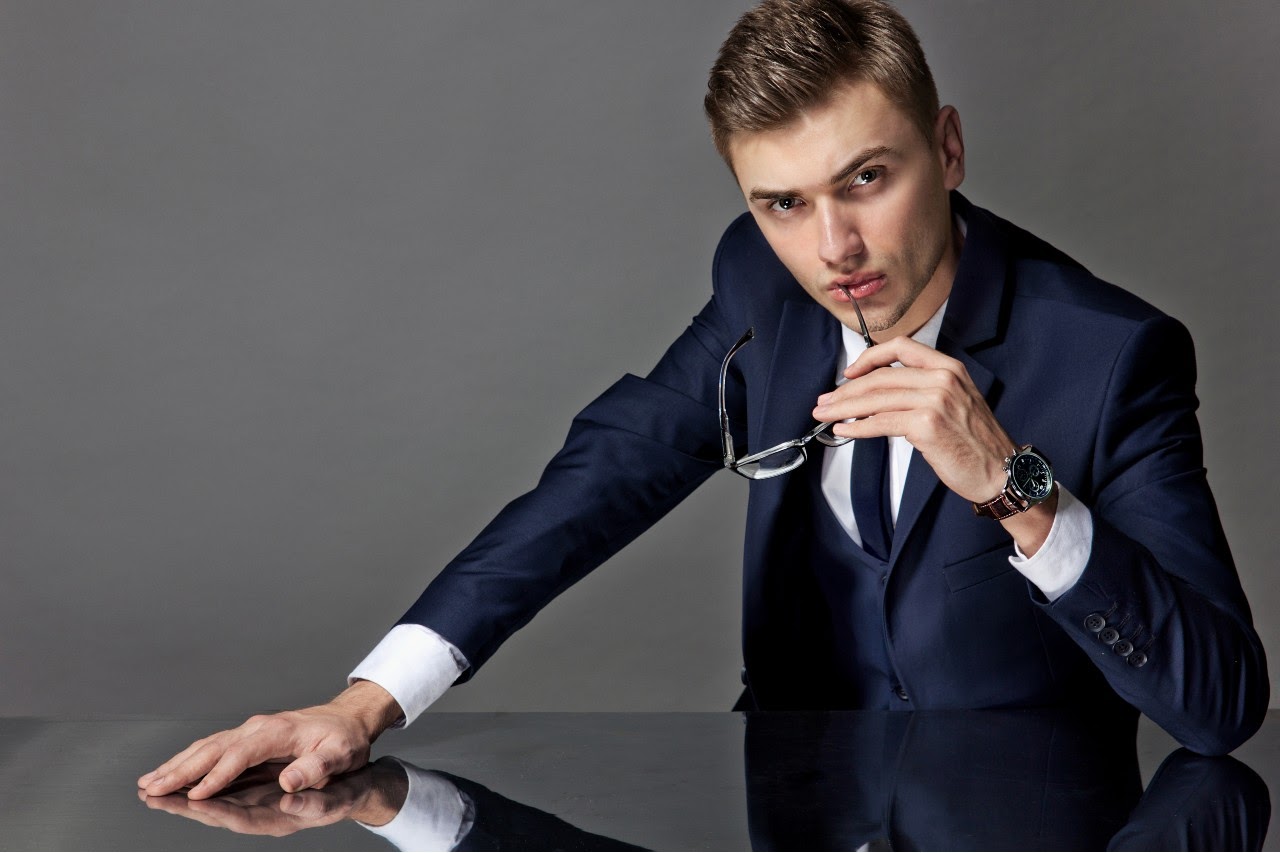 Factors to Consider In a Luxury Watch
Wrist size is just one element of a watch. It is important to consider every component and feature to create a cohesive look with your wardrobe and lifestyle.
Watch Case Diameter
It is important to consider how the face of your timepiece will look when sitting on your wrist. Though larger case diameters are trending and can be quite impressive, they will appear awkward if worn on a thinner wrist. There will be a similar effect if you wear too small of a case on a larger wrist.
Men's watches typically range from 38 to 46 mm case diameters, which breaks down into these two compatible wrist sizes:
14-18 cm wrists: 38-42 mm case diameter
18+ cm wrists: 44-46 mm case diameter
Watch Case Thickness
You don't want your case to look too slender or too chunky on your wrist. Case thickness directly correlates with the diameter. Generally, diameters between 38 and 42 mm are 7 millimeters thick. Case diameters 44 mm and above usually have 9 mm thicknesses.
Watch Band Width
Band widths are usually half the size of the case diameter. If you have a 38 mm case, a 19 mm band width would be proportional. However, this is not a hard-and-fast rule. It can depend on your personal preference whether you want a narrower or wider band.
Watch Band Material
The type of material you choose can influence the thickness of the band. For instance, metal bands are typically bulkier than thin and sleek leather bands. For this reason, metal bands can work better on thicker wrists while leather appeals to slender wrists. If you're gung-ho about getting a metal band and you have slender wrists, consider the Milanese style.
Watch Details
Watch details such as the indices, crowns, subdials, and other technical features can also affect how laid-back or imposing the watch looks on your wrist. We recommend men with thin wrists start by considering minimalist watches with a simple dial while men with thicker wrists explore more complex watches with tons of complications.
What Is the Perfect Watch For Your Wrist Size'
Now that you know what to look for in a luxury watch, it is time to find the right style that works for you.
Very Thin Wrists
For men with very thin wrists, anything too bold or bulky can instantly make it appear overly big. We recommend a 38 mm watch so it can work in casual or formal attire, such as a slim shirt cuff.
Slender Hands
For men with slender wrists, we recommend a 14 mm case, an 8 mm thickness or under, and a leather strap or Milanese metal bracelet.
Medium Wrists
Pair your medium wrist with a case diameter of 42 mm. This wrist size is the perfect size to experiment with both slender and chunky styles.
Thick Wrists
Thick wrists work better with case sizes between 44 and 46 mm or bigger. We recommend sports watches that have a larger and rugged look. Consider watches with extra complications and subdials to add more detail to the larger dial size.
Find Your Perfect Watch at Hing Wa Lee Jewelers
Find the right-sized luxury watch of your dreams at Hing Wa Lee Jewelers in Walnut and San Gabriel, CA. We have an extensive selection of luxury timepieces in a wide range of styles from sporty to formal to casual and more. Let our expert jewelers help you find a watch that's your perfect size and budget, or check out our Watch Buying Guide for Men to find a stylish and proportional piece.