Perfect Summer Timepieces
June 5th, 2022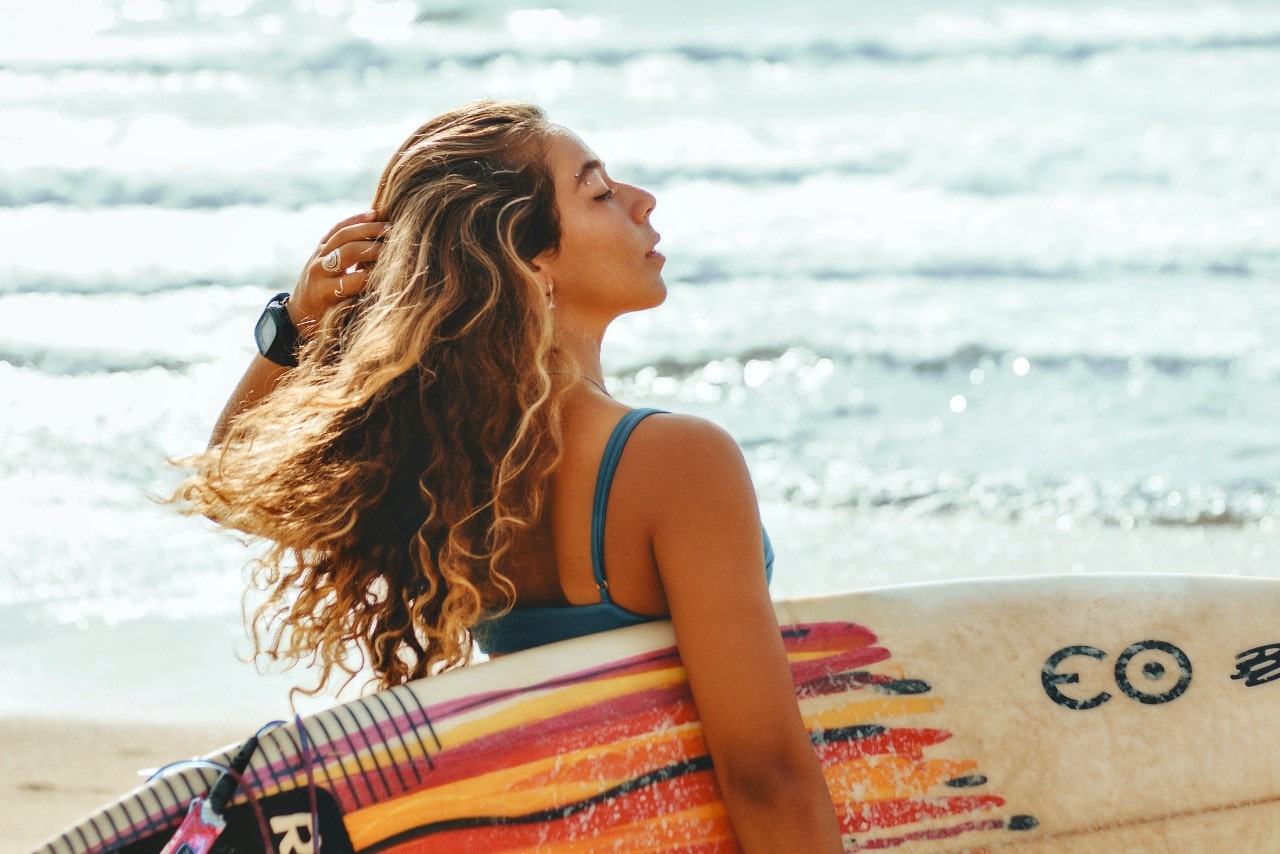 Wear luxury watches that will perfectly withstand the elements while also looking vibrant and stylish on long and hot summer days. Our experts at Hing Wa Lee Jewelers have put together a guide to the timepieces we know will be perfect for a day at the beach, a sunny picnic, or any other warm-weather adventure.
Waterproof Watches
One of the essential elements of a perfect summer watch is water resistance. Whether you are lying by the pool or spending the day on a boat, you will want to rest assured that exposure to water will not damage your timepiece. Seek out sport and dive watches explicitly built to withstand moisture damage and water pressure.
Its stainless steel case makes it even more fitting for summer activities because this material ensures the watch is incredibly durable and generally lightweight.
Those with active lifestyles will also appreciate the tachymeter bezel, which allows the wearer to track the time it takes to cover a certain distance.
Moisture Wicking Straps
During the warmer months, your timepieces are more likely to be exposed to moisture from sweat, rain, or saltwater. A strap that wicks moisture away from the skin will provide comfortable wear and resistance to damage. NATO, rubber, or silicone straps are perfect for summer watches.
NATO straps were originally designed for soldiers as they were breathable, durable, and comfortable. The navy blue NATO strap on this Hamilton Scuba Auto timepiece is sure to allow the owner ease of wear on their outdoor adventures.
Rubber straps are even more moisture-resistant than NATO straps though slightly less durable. They do, however, easily conform to the shape of the wearer's wrist for a watch you will almost forget you are wearing. This navy Zenith watch features a ceramic case and rubber strap that give the piece a sleek and sporty look.
Vibrant Summer Colors
Summer is the perfect time to shed the neutral or jewel tones of the colder months and embrace bright colors that mimic the vibrant beauty of the natural world in summer. You might even opt for some eccentric neons to express your bold personality.
This watch is unlikely to go unnoticed and will add a splash of color to your warm-weather looks. This skeleton watch with a stunning rainbow bezel, on the other hand, is slightly less arresting yet communicates a lighthearted, whimsical aesthetic, ideal for summer.
Shop Summer Timepieces at Hing Wa Lee Jewelers
Browse our unparalleled selection of designer timepieces ideal for warm-weather wear at Hing Wa Lee Jewelers. Our Walnut and San Gabriel, California jewelry stores are staffed with highly trained personnel who are intimately familiar with our selection and would be happy to aid you in finding the best piece for you. Contact us to set up a personalized consultation with our team, or browse our website for more information on our products and services.