Tips For Choosing Your First Timepiece
May 5th, 2023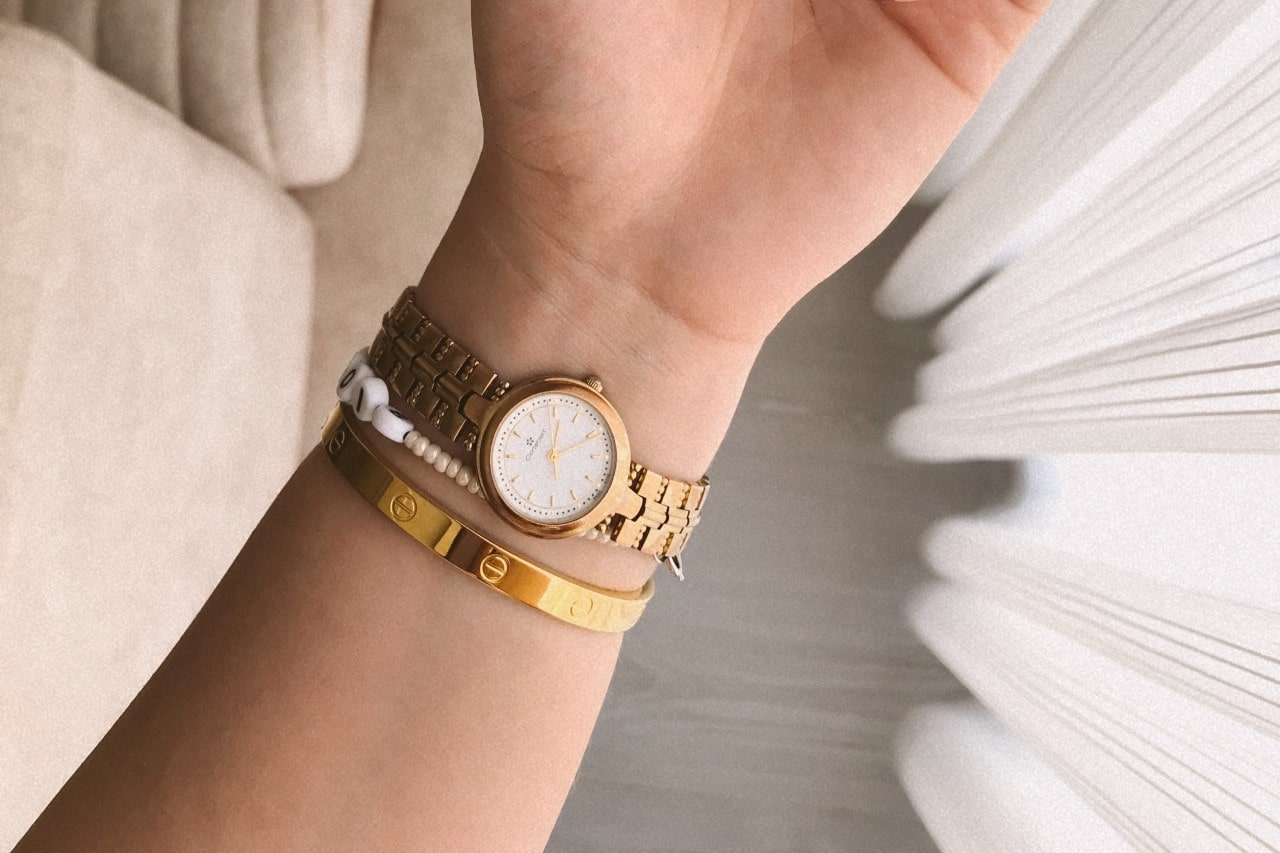 At Hing Wa Lee Jewelers, we understand the immense value that luxury watches bring to any ensemble. These exquisite timepieces not only exude sophistication and prestige but also embody one's personal style and achievements. For first-time buyers, navigating the myriad of options available can be overwhelming. That's why we've meticulously crafted a comprehensive guide to help make your horological journey a breeze. Our experts at Hing Wa Lee Jewelers are committed to assisting you in finding the perfect timepiece that will not only elevate your wardrobe but also become a prized investment for years to come.
Set A Budget
Establishing a budget for your first luxury timepiece is crucial, as it sets the foundation for a focused and enjoyable buying experience. With a clear financial range in mind, you can efficiently explore various brands and models that suit your preferences without feeling overwhelmed. Remember, investing in a luxury watch is a long-term commitment, so carefully consider your chosen timepiece's value and potential appreciation to ensure it aligns with your financial goals.
Identify Your Style and Purpose
Identifying your style and purpose is essential when selecting your first luxury watch. You can make a more informed decision by considering the environments and occasions in which you'll be wearing your timepiece. A versatile, everyday watch may differ from one tailored for formal events or professional settings. Your timepiece should complement your wardrobe, reflecting your unique personality and taste while seamlessly transitioning between various aspects of your life.
Research Watch Brands and Their History
Delving into the history and heritage of watch brands allows you to gain a deeper appreciation for the craftsmanship and innovation behind each timepiece. By understanding a brand's origins, milestones, and reputation, you can better assess the value and prestige of its collections. This knowledge enhances your connection to the watch and transforms your investment into a cherished piece of horological history and a conversation starter for years to come.
Learn About Watch Movements
Understanding watch movements is vital when selecting your first luxury timepiece. The choice between mechanical and quartz movements can significantly impact your ownership experience. Mechanical movements, whether manual or automatic, offer a sense of tradition and craftsmanship, while quartz movements provide precision and low maintenance. Weigh the importance of accuracy, longevity, and the artistry behind your watch's movement to make an informed decision that best aligns with your lifestyle and preferences.
Prioritize Features and Complications
Prioritizing features and complications ensures your luxury watch caters to your needs and desires. Determine which functionalities, such as date display, chronograph, or water resistance, are essential to your daily life or special occasions. Keep in mind that additional complications may increase the price and intricacy of your timepiece, so consider your usage patterns and the practicality of each feature to make a well-rounded decision that enhances your overall ownership experience.
Consult A Trusted Jeweler
Consulting a trusted jeweler, like Hing Wa Lee Jewelers, is invaluable when buying your first luxury timepiece. Their expertise and personalized advice can help you confidently navigate the watch world's intricacies. By discussing your preferences, budget, and concerns, they can guide you toward the perfect timepiece that suits your lifestyle and enhances your collection. Trusting a reputable jeweler ensures a seamless and enjoyable buying experience, setting the stage for a lasting relationship.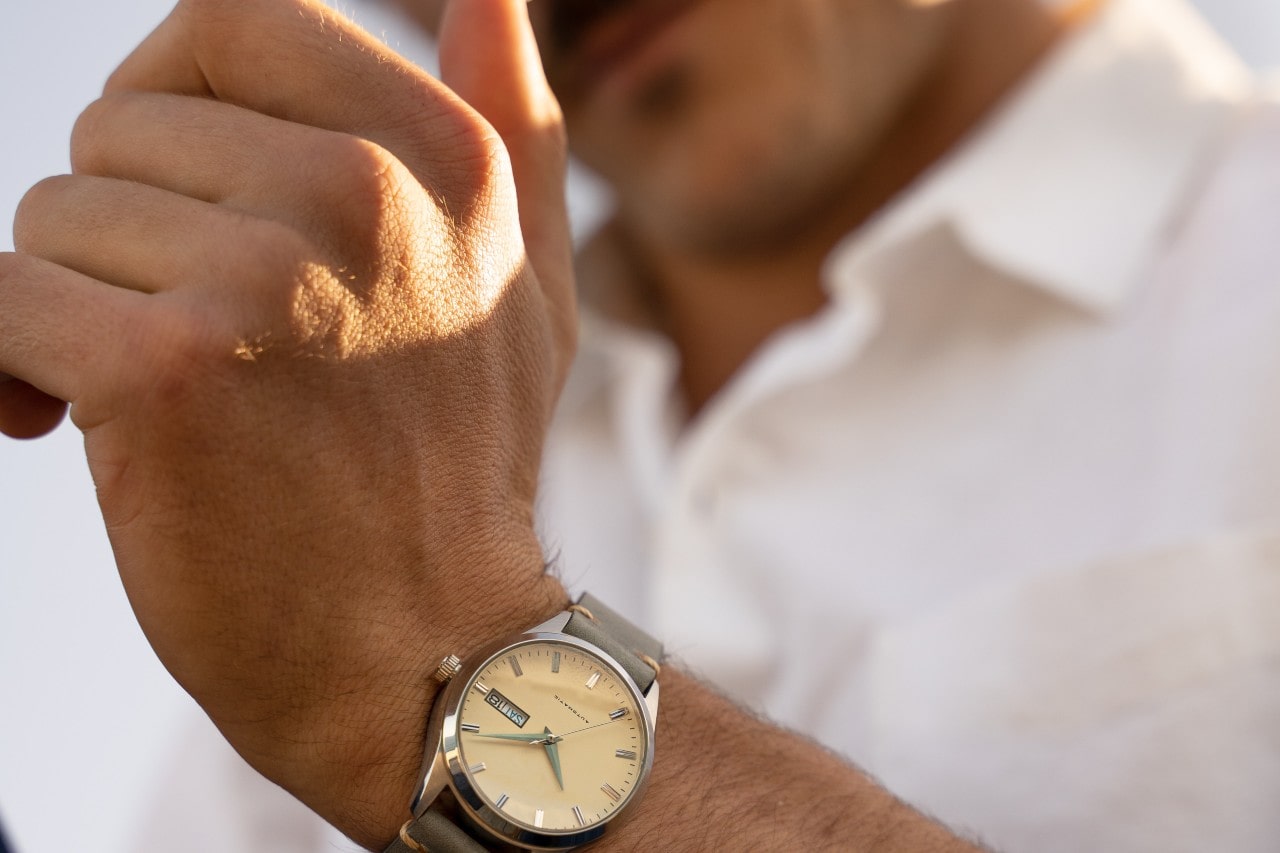 Shop Luxury Timepieces at Hing Wa Lee Jewelers
Embark on your horological journey with Hing Wa Lee Jewelers, boasting exquisite showrooms in San Gabriel and Walnut, California. Our knowledgeable and passionate team will make your first luxury watch purchase a memorable experience. Elevate your collection by requesting an appointment for a personalized consultation with one of our dedicated team members, who will guide you toward the perfect timepiece tailored to your unique preferences and lifestyle.